🛍 Enjoy 10% off at checkout + Free US Shipping
Swim-Proof, Gym-Proof, Life-Proof Tuck Kit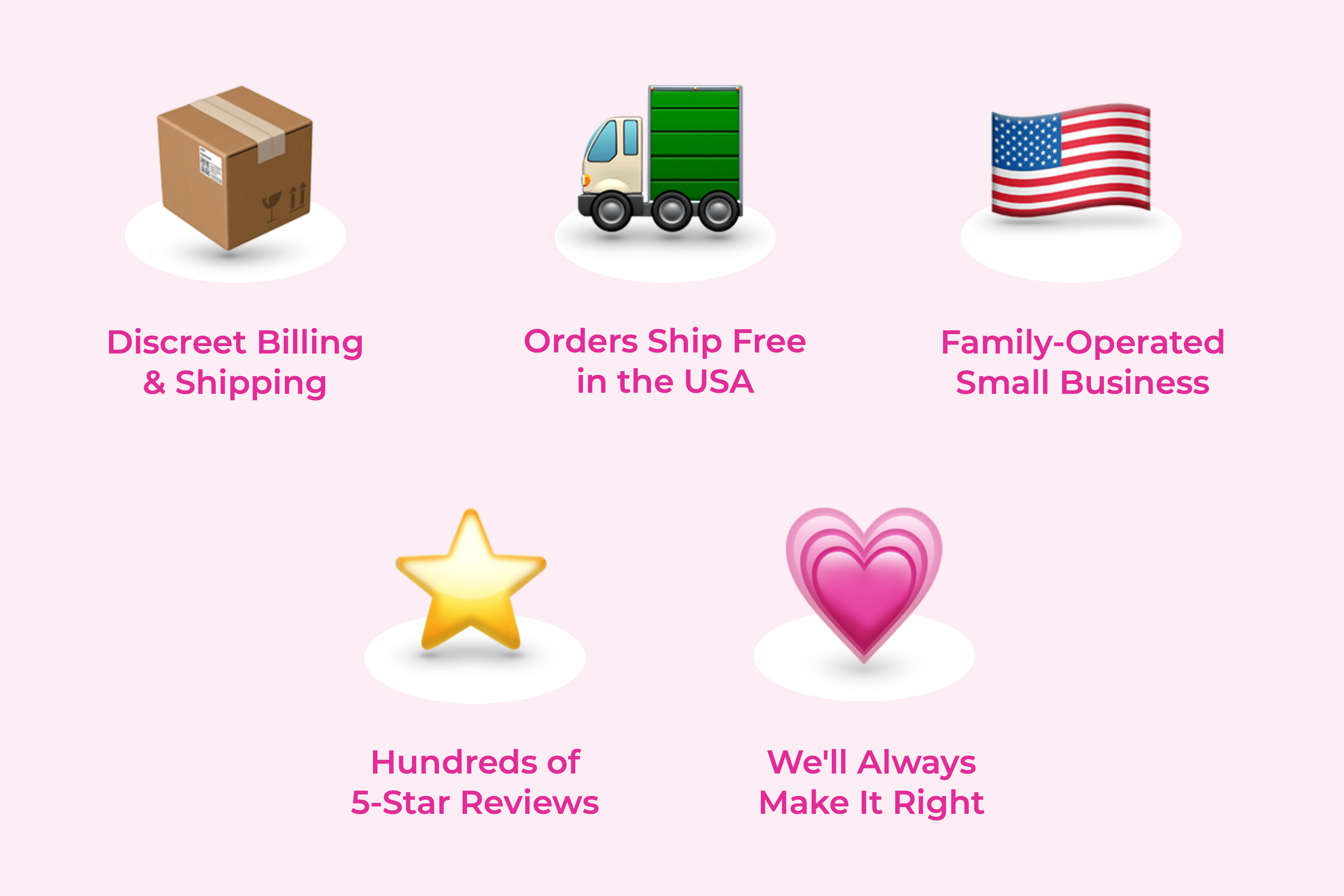 The Confidence of
Gender Euphoria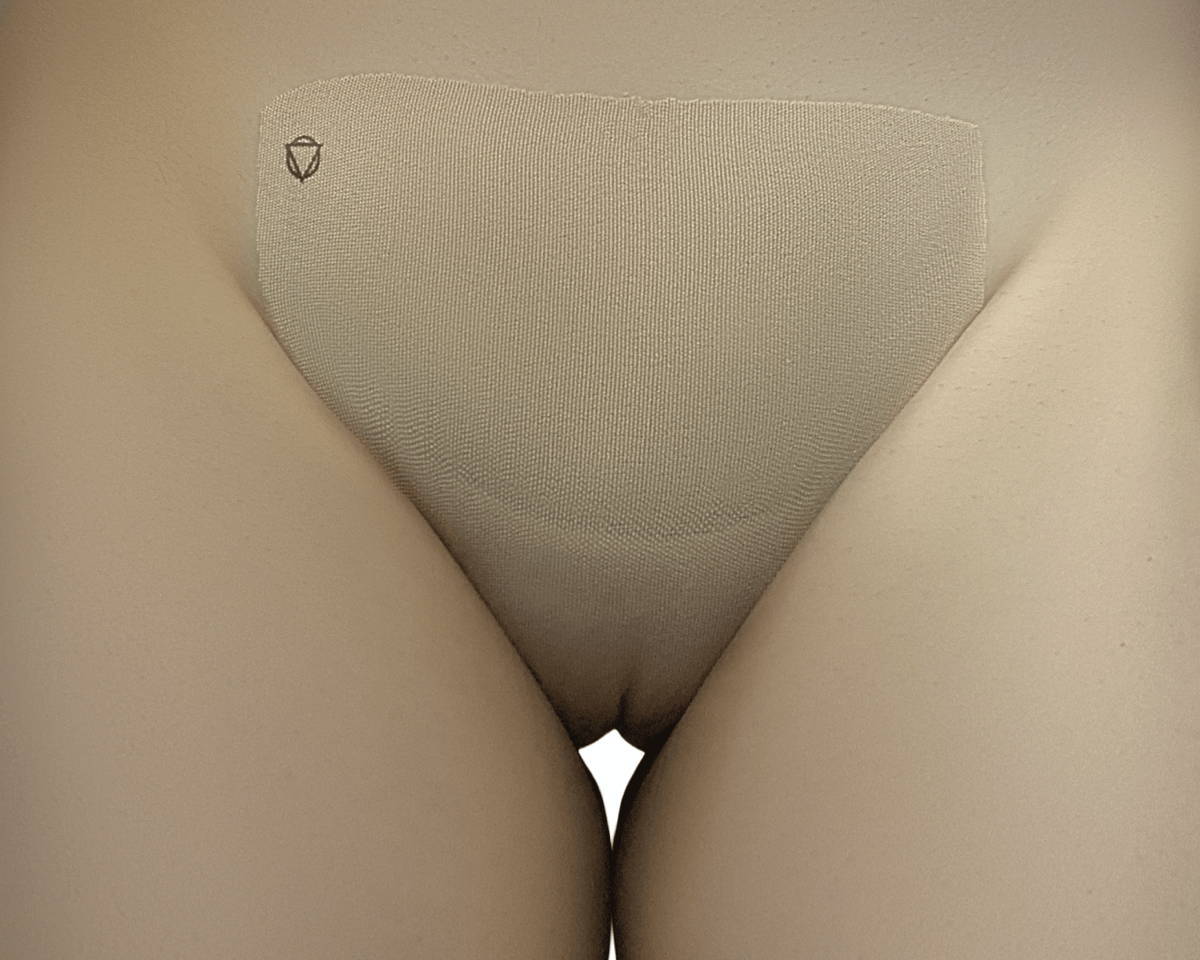 It just works, and seeing is believing. With our Tuck Kit, stay securely & comfortably tucked flat for up to ten hours. Swim-proof, gym-proof, life-proof. Each single-use strip is designed for incredible comfort with a strong-but-gentle hold, and easy removal for as many as three bathroom breaks per wear. Stays in place through yoga, swim or other intense exercise. Hypoallergenic. Latex free. Designed in The USA.

Confidently & Securely Express Yourself
Everything you need for a worry-free, flat, gender-affirming tuck that you can wear undetectably under anything (even lingerie). No need for bulky gaff panties or tight compression underwear.
Comfort That Lasts Hours
Breathable and stretchable fabric contours to your body, and then stays for up to 10 hours
Patent-Pending Innovation
We invented the Tuck Kit for superior comfort. Our proprietary blend of natural fibers and specially formulated adhesive are gentle on skin & keep you tucked comfortably
Exercise-Proof Tuck
One strip is all you need, even during swim, yoga, weightlifting, or squats! Waterproof for up to 4 hours
Bathroom Breaks
Adjust to use the restroom, up to 3 times per wear, before replacing
All-In-One, Sterile & Individually Wrapped
Every kit comes with individually packaged single-use T-Tape strips, sterile cotton pads, and an illustrated how-to guide
Easy, One-Size Fitting
Measurements: 7.5 inches wide by 11.5 inches long and stretches 180% in length to 21 inches. Model is a non-op gender fluid person.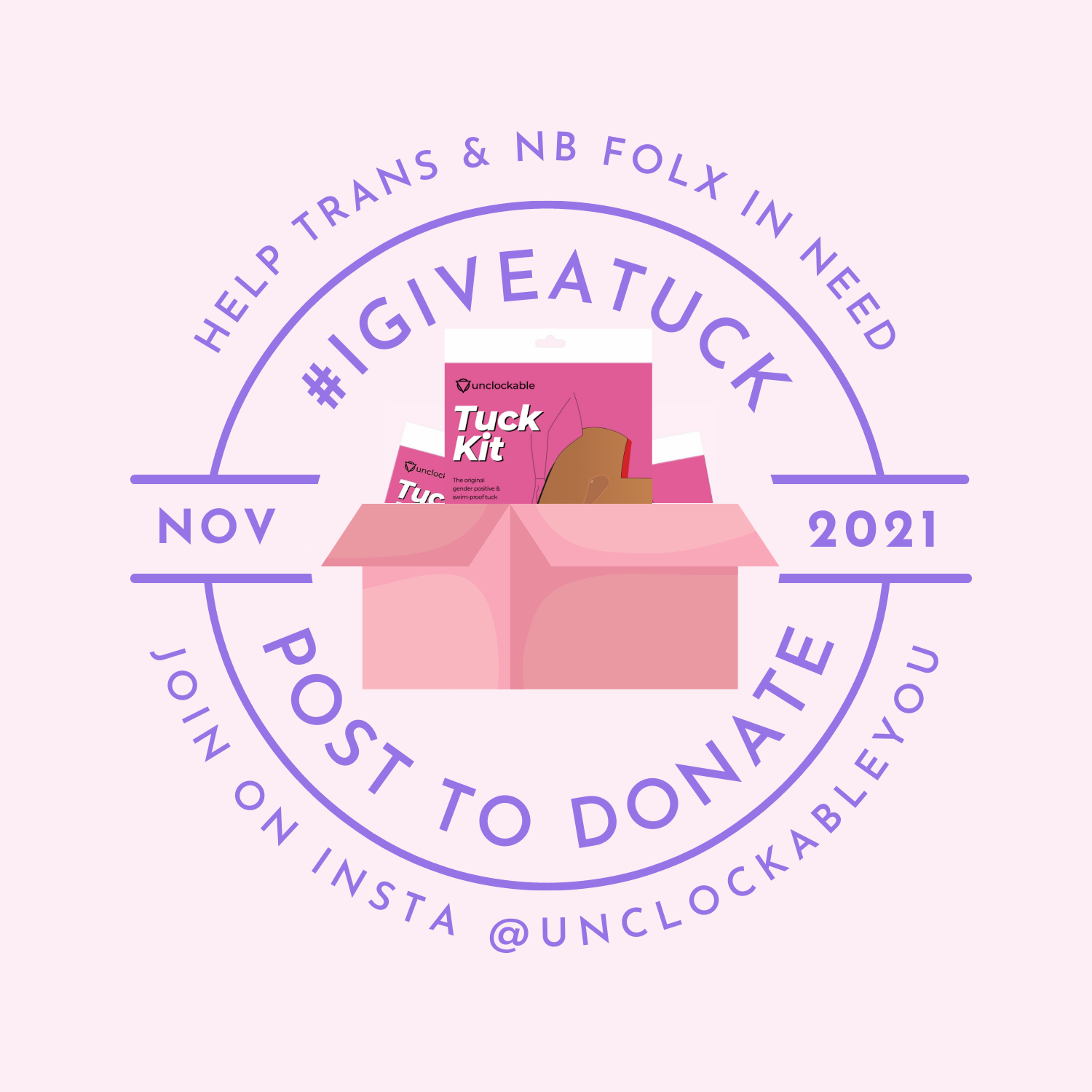 For every purchase made in November, and for each #IGiveATuck post we count, we will donate a Tuck Kit to someone in need.
Why Tuck Kits? Gender-affirming shapewear is life-saving.
Trans and non-binary folx with access to tools such as binders, shapewear, and gender-affirming clothing reported lower rates of self-harm in the past year compared to those without access to these essentials.1 It's clear that not everyone has access to the personal care items they need.⁠
Join us on Instagram with #IGiveATuck!
To distribute the Tuck Kits, we've partnered with The Sexual & Gender Minority Youth Resource Center (SMYRC - @smyrcpdx) and We Are Family Charleston (@wearefamilycharleston)
The Data: 🤓 According to the 2020 National Survey on LGBTQ Youth Mental Health by The Trevor Project, 2 in 5 LGBTQ youth in the United States have "seriously considered" suicide in the past year. Those with access to shapewear reported fewer such incidents. Products are provided under the care of a parent or guardian, and/or under the supervision of a doctor. Unclockable recommends use only by those 18 and older. Donations made at Unclockable's discretion.
What about using the bathroom while tucked?
We all do it. To use the restroom, simply remove the back portion of T-Tape, peeling down and forward, while being careful to hold it flat. Most find that they can peel and re-apply the back at least once before changing the T-Tape strip entirely.
Will this hurt? Is it comfortable?
Tucking with T-Tape is pain free, by design. We use a hypoallergenic acrylic adhesive that's clinical grade and breathable. The product stays put, but also moves with you and wont tug harshly on the skin when removed.
Do I have to shave to use T-Tape?
Nope! But you may need to trim. T-tape is tested to work well with up to 2mm of hair, which is about the thickness of two credit cards
I'm tucking for the first time. Will the Tuck Kit work for me?
Yes! Whether it's your first time tucking, or you've been doing this for years, we've designed our Tuck Kit to be easy, comfortable, and pain-free. Just follow the instructions in our Tuck Guide , go slow, and try us out! Happiness is guaranteed.
Can I swim with T-tape? Is it waterproof?
T-tape is water-resistant. What does that mean? You can swim with T-tape for up to 4 hours. Before swimming, make sure you've waited 20-30 minutes for the product to set against your skin. Before application, make sure your skin is towel-dried and clean of any oils, lotions, or creams.
I have sensitive skin. Can I use T-Tape?
Yes! We use medical grade adhesives made from acrylic polymers designed for application to the skin with pain-free removal. If you can use adhesive bandages, you can use T-tape. That said, everyone's skin is different. We recommend you test T-tape on a small patch of skin before applying in full.
How do I tuck with T-Tape?
Is T-Tape good for working out? Can I wear T-tape on a run, during yoga, or cycling?
Yes! T-tape stays put. Thanks to its patent pending design, it contours to your body, is designed not to chafe (ouch!) and moves with you. Wether it's running, cycling, yoga, skateboarding, hang-gliding... whatever you do, T-Tape is for you!
Are there any health concerns with tucking?
Yes. Tucking of any kind can affect your fertility. We do recommend that you talk to your doctor before starting a tucking regimen.
"Tucking is a technique whereby an individual hides the crotch bulge of the penis and testicles so that they are not conspicuous through clothing. The practice is most commonly employed by transgender women in order to pass as cisgender female, as well as cisgender men that do drag." — Wikipedia
How long will it take for my order to arrive?
It all depends how close you are to our fulfillment centers. It can take anywhere from 2-7 business days, from order to door. You can always find your tracking info by visiting the Shipping Confirmation email that we send when your order ships. Friends in Alaska, Hawaii and U.S. Territories: you may see shipment windows of 1-2 weeks. International order delivery windows vary by region, and we are making efforts to shorten our delivery times.
What is the option to pay in installments on Shop Pay?
When checking out with Shop Pay, you now have the option to pay now or later. Paying in installments on Shop Pay allows you to split your purchase amount into 4 equal, biweekly installment payments—with 0% interest, no hidden or late fees, and no impact on your credit score.* In some instances, your first payment is due when you make your purchase; otherwise, your first payment is due 2 weeks after your purchase.
*Payment options are offered by Affirm and are subject to eligibility check and might not be available in all states. California residents: Affirm Loan Services, LLC is licensed by the Department of Business Oversight. Loans are made or arranged pursuant to California Financing Law license.
Do you ship internationally?
We currently fulfill orders in the US & Internationally. All rates are calculated at checkout.
We are happy to offer Free Shipping on all orders as follows:

US Orders over $75

Canada Orders over $125

UK Orders over $150

Orders shipping globally, over $175
Do you offer free shipping?
Yes! We are happy to offer Free Shipping on all orders as follows:

US Orders over $75

Canada Orders over $125

UK Orders over $150

Orders shipping globally, over $175
What forms of payment do you accept?
We accept Visa, MasterCard, American Express, and Discover, Apple Pay, and PayPal. We do not accept prepaid cards at this time.
How can I modify or cancel my order?
We try to ship orders as quick as possible, which means we might not catch your order in time to adjust or cancel it. You can always message us or shoot an email to help@unclockable.com. We'll do everything we can to help.
I had a typo in my email after I placed an order. . . Can you help me locate my order information?
No worries! Shoot us an email at help@unclockable.com or message us on chat or DM. We'll get you taken care of.
What is your refund & replacement policy?
We offer a Happiness Guarantee on all of our products. If you're not satisfied with your purchase in the first 14 days for any reason, we'll provide a refund, not including the cost of shipping. If your order arrives damaged, you can contact us at help@unclockable.com for a complimentary replacement.
What if I make a return on a purchase made through Installments with Shop Pay?
If your refund amount is more than the amount remaining on your Shop Pay Installments balance, then you can expect to receive the difference as a refund to your original debit card or credit card payment method within 3 to 10 business days.
If your refund amount is less than the amount remaining on your Shop Pay Installments balance, then you can expect one or both of the following:
A smaller payment balance on the final payment
Less future payments on the remaining loan balance
Which payment methods are accepted if I use the option to pay Installments on Shop Pay?
The installments option on Shop Pay is available on debit and credit cards.
How did you choose the name Unclockable?
Tucking is done for many reasons and they all come down to keeping parts private. Wether it's to ease discomfort, boost confidence in one's gender expression, for social reasons, or as performance art, the idea for those who choose to tuck is straightforward: out of sight, out of mind. We chose a name that acknowledges this and helps communicate the peace of mind our product offers.
For trans women, tucking can be a matter of personal safety. Concerns about "passing" or "being clocked" —a term which essentially means, standing out in an undesired way— can be a source of worry. Our hope is to inspire confidence for those who are concerned with "passing" (which not all trans women are.)
How are you different from other brands?
We don't just sell a roll of tape and ask our customers to figure it out. We invent on behalf of our customers. We're the only brand focused on trans personal care. Founded by a trans woman, we know the unique challenges trans women face in their daily lives. Tucking is often an ordeal and can even be painful if done improperly. Our patent-pending tucking solution offers ease, comfort, and safety in an all-in-one product that's designed to make tucking less of a chore.
While we don't offer samples or trial packages, if you're not satisfied with your purchase for any reason in the first 30 days, we'll provide you with a full refund.
Do you have a subscription service?
We have discontinued our subscription offer. Existing customers can still p
ause, cancel, or edit anytime. Repeat customers can
now save with our tiered Free Shipping offers. This is offered o
n all orders as follows:
US Orders over $75

Canada Orders over $125

UK Orders over $150

Orders shipping globally, over $175
Where can I purchase your products?
The Unclockable Tuck Kit is available on our website and on Amazon
Bulk Discounts & B2B Pricing
We offer volume discounts for customers in the US & Canada, for non-resale use.
Perfect for:
Drag Queens & Entertainers
Intimacy Coordinators
Film & TV Special Effects
Fashion, Modeling, and Social Media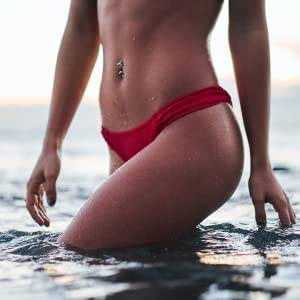 The Swim-Proof Tuck
Our Tuck Kit is swim-proof for up to 4 hours, so you can wear that bikini with confidence and a completely flat front view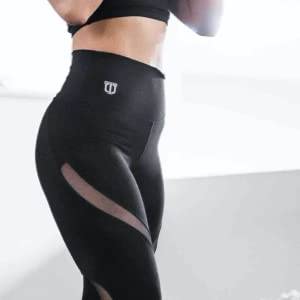 The Gym-Proof Tuck
Keep your parts private, even during yoga or intense exercise. It moves with you, and stays in place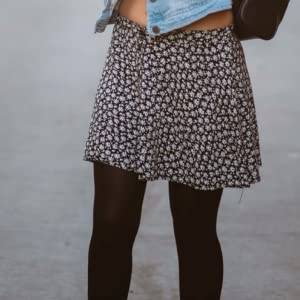 The You-Got-This Tuck
A secure, flat, gender-affirming tuck that you can wear undetectably under anything from flow-y skirts to your favorite lingerie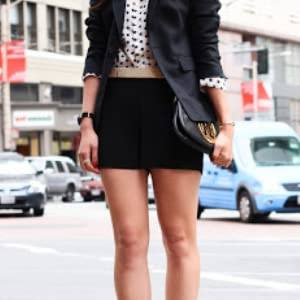 Bossgirl Confidence
Show up confident and ready for anything the day throws at you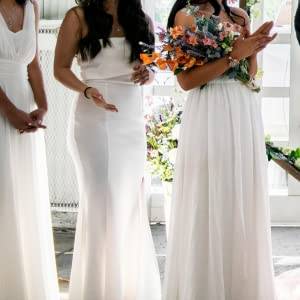 Special-Occasion Ready
Make wardrobe worries a thing of the past: no matter what dress you're wearing, there won't be any malfunctions with your tuck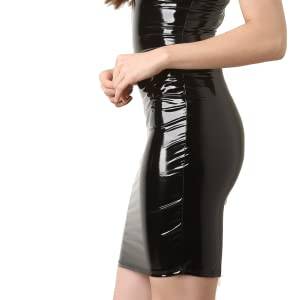 Level-up Your Cosplay & Drag
Ditch the duct tape and stay comfortably tucked through it all! Unclockable's got you covered, girl!
Up to 10 Hours of Comfort
Proprietary Knit

with super stretch

Natural Fibers

of cotton and rayon

Moisture-wicking

keeps you dry and comfortable

Breathable and Stretchable

, contours to your body

Comfortably Stays

for up to 10 hours

Hypoallergenic,

latex-free & gentle adhesive backing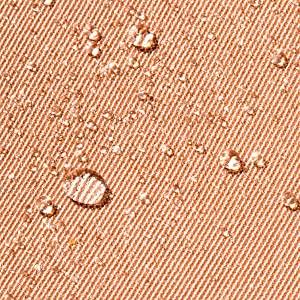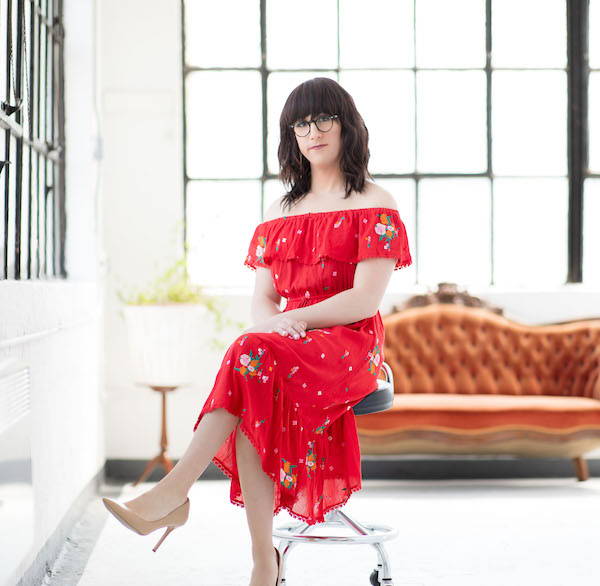 Thoughtfully made.
For us, by us.

Hi! I'm Maddie. My father and I founded this company because we believe trans and queer people shouldn't have to compromise (or improvise!) when it comes to the products we use every day.