DELIVERED BY EMAIL | NEVER EXPIRES
Shopping for a trans, non-binary or gender fluid friend or family member? Give them the gift of gender affirming personal care with the Unclockable gift card.
Gift cards are delivered by email and contain instructions to redeem them at checkout. Our gift cards have no additional processing fees, and never expire.
SATISFACTION GUARANTEED | EMAIL DELIVERY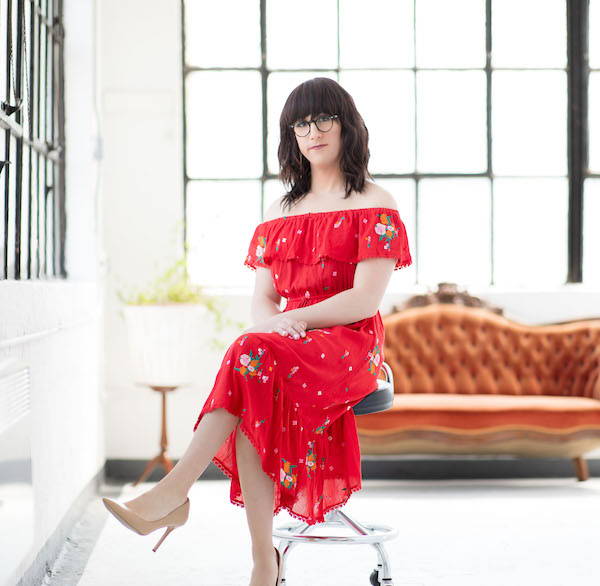 Thoughtfully made.
For us, by us.

Hi! I'm Maddie. My father and I founded this company because we believe trans and queer people shouldn't have to compromise (or improvise!) when it comes to the products we use every day.
Our community loves T-Tape:

"I'm so excited to go to the beach with it — I'm that confident in the Unclockable tuck"
Stella
✅ Verified Purchase
" Easy application and instructions for use. Held on for the entire night and that included dancing and quite a bit of walking around. "
Vanessa
✅ Verified Purchase
" Comfort alone is worth the cost, knowing things aren't going to shift at the wrong time..."
Cassandra
✅ Verified Purchase
Engineered for ease.
Woven to wear.

Super-Stretch
T-tape stretches 180%. It contours to fit your body shape, then stays put.
Moisture-Wicking
Draws sweat away to keep you dry
Soft & Breathable
Our proprietary fabric blend is designed for hours of comfort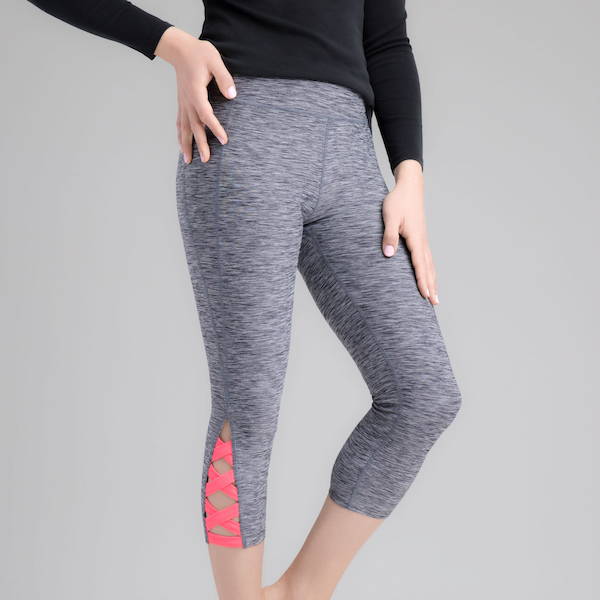 (Or just wear it to look like you're going to yoga. We won't tell.)
What about using the bathroom while tucked?
Using the restroom while tucked used to be complicated, especially for those using ordinary tape. With T-tape, it's easy, quick, and pain-free. To use the restroom, simply remove the back portion of the tape, peeling down and forward. Most people find that they can peel and re-apply the back at least once without changing the T-tape strip entirely.
Do I have to shave to use T-tape?
Nope! But you may need to trim. T-tape is tested to work well with up to 2mm of hair, which is about the thickness of a US Nickel.
How do I tuck with T-tape?
Will this hurt? Is it comfortable?
Tucking with T-tape is pain free, by design. We use a hypoallergenic acrylic adhesive that's clinical grade and breathable. The product stays put, but also moves with you and wont tug harshly on the skin when removed.
Are there any health concerns with tucking?
Yes, and tucking of any kind can affect your fertility. We do recommend that you talk to your doctor before starting a tucking regimen.
Can I swim with T-tape? Is it waterproof?
T-tape is water-resistant. What does that mean? You can swim with T-tape for up to 4 hours. Before swimming, make sure you've waited 20-30 minutes for the product to set against your skin. Before application, make sure your skin is towel-dried and clean of any oils, lotions, or creams.
I have sensitive skin. Can I use T-tape?
We use medical grade adhesives made from acrylic polymers designed for application to the skin with pain-free removal. If you can use adhesive bandages, you can use T-tape. That said, everyone's skin is different. We recommend you test T-tape on a small patch of skin before applying in full.
Is T-tape good for working out? Can I wear T-tape on a run, during yoga, or cycling?
T-tape stays put. Thanks to its patent pending design, it contours to your body, is designed not to chafe (ouch!) and moves with you. Wether it's running, cycling, yoga, skateboarding, hang-gliding... whatever you do, T-tape is for you!
"Tucking is a technique whereby an individual hides the crotch bulge of the penis and testicles so that they are not conspicuous through clothing. The practice is most commonly employed by transgender women in order to pass as cisgender female, as well as cisgender men that do drag." — Wikipedia
How did you choose the name Unclockable?
Tucking is done for many reasons and they all come down to keeping parts private. Wether it's to ease discomfort or dysphoria, for social reasons, or as performance art, the idea for those who choose to tuck is straightforward: out of sight, out of mind. We chose a name that acknowledges this and helps communicate the peace of mind our product offers.
For trans women, tucking can be a matter of personal safety. Concerns about "passing" or "being clocked" —a term which essentially means, standing out in an undesired way— can be a source of daily anxiety. Our hope is to inspire confidence and help ease dysphoria for those who are concerned with "passing" (which not all trans women are.)
How are you different from other brands?
We don't just sell a roll of tape and ask our customers to figure it out. We invent on behalf of our customers. We're the only brand focused on trans personal care. Founded by a trans woman, we know the unique challenges trans women face in their daily lives. Tucking is often an ordeal and can even be painful if done improperly. Our patent-pending tucking solution offers ease, comfort and safety in an all-in-one product that's designed to make tucking less of a chore.
While we don't offer samples or trial packages, if you're not satisfied with your purchase for any reason in the first 30 days, we'll provide you with a full refund.
Do you have a subscription service?
Not currently. We're here to get you what you need, when you want it.
Where can I purchase your products?
T-tape is available exclusively on our website, starting June 2019.
How long will it take for my order to arrive?
It all depends how close you are to our fulfillment centers. It can take anywhere from 2-7 business days, from order to door. You can always find your tracking info by visiting the Shipping Confirmation email that we send when your order ships. Friends in Alaska, Hawaii and U.S. Territories: you may see shipment windows of 1-2 weeks. International order delivery windows vary by region, and we are making efforts to shorten our delivery times.
Do you ship internationally?
We currently fulfill orders anywhere in the U.S., including overseas territories and APO/DPO/FPO military bases. We do not ship internationally, yet.
Do you offer free shipping?
We're excited to be offering free shipping on orders over $30. There's a $4 shipping charge for orders under $30.
What forms of payment do you accept?
We accept Visa, MasterCard, American Express, and Discover, Apple Pay, and PayPal. We do not accept prepaid cards at this time.
How can I modify or cancel my order?
We try to ship orders as quick as possible, which means we might not catch your order in time to adjust or cancel it. You can always message us or shoot an email to help@unclockable.com. We'll do everything we can to help.
I had a typo in my email after I placed an order. . . Can you help me locate my order information?
No worries! Shoot us an email at help@unclockable.com or message us on chat or DM. We'll get you taken care of.
What is your refund & replacement policy?
We offer a quality guarantee on all of our products. If you're not satisfied with your purchase in the first 30 days, we'll provide a full refund. If your order arrives damaged, you can contact us at help@unclockable.com for a complimentary replacement.
Thank you @The_Fabulous_Jess for the incredible stop-motion video!
---